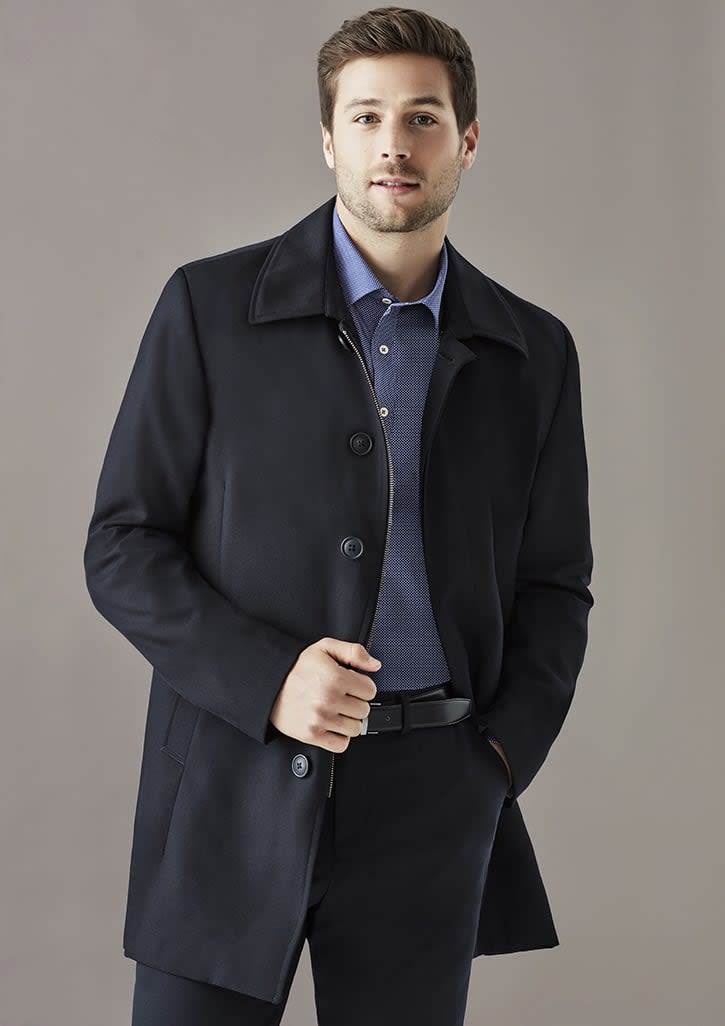 Cavalry Twill Mens Lined Car Coat
Features: Stretch lining, concealed button and metal zip front. Side pockets and back vent make it functional as well as fashionable.
Fabric: 50% Wool 50% Polyester Cavalry Twill
Warm and durably overcoat, available in womens and mens styles.
Sizes: XS – 5XL
Cares: Dry clean only.
Colours:
Midnight