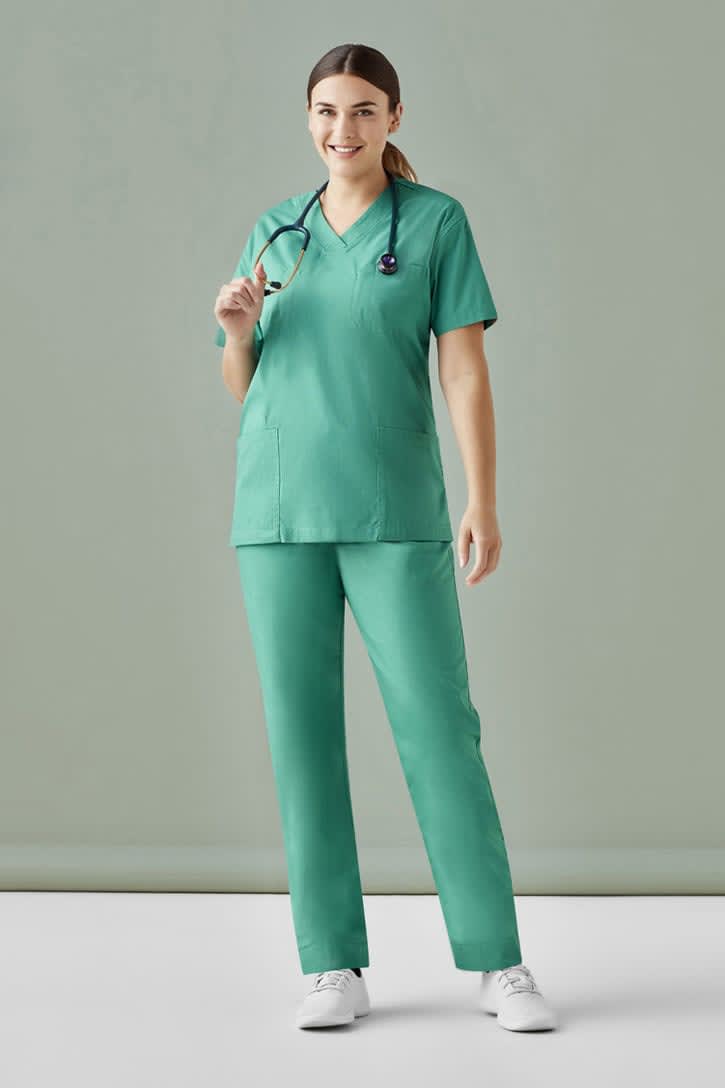 Hartwell Unisex Reversible Scrub Pant
Features: Unisex reversible scrubs specifically designed for commercial laundromats.
Chest pocket and back pant pocket on both sides of the garment.
Colour coded size pips and RFID chip placement suitability.
All trims and fabric suitable for most industrial washing processes.
Fabric: 65% Polyester 35% Cotton.
Sizes: XXS – 6XL.
Cares: Industrial laundry friendly.
Domestic laundry at 60°C or lower.
Tumble dry on low or line dry in shade.
Warm iron if required.
Colours:
Black, Dark Blue, Midnight Navy, Surgical Green