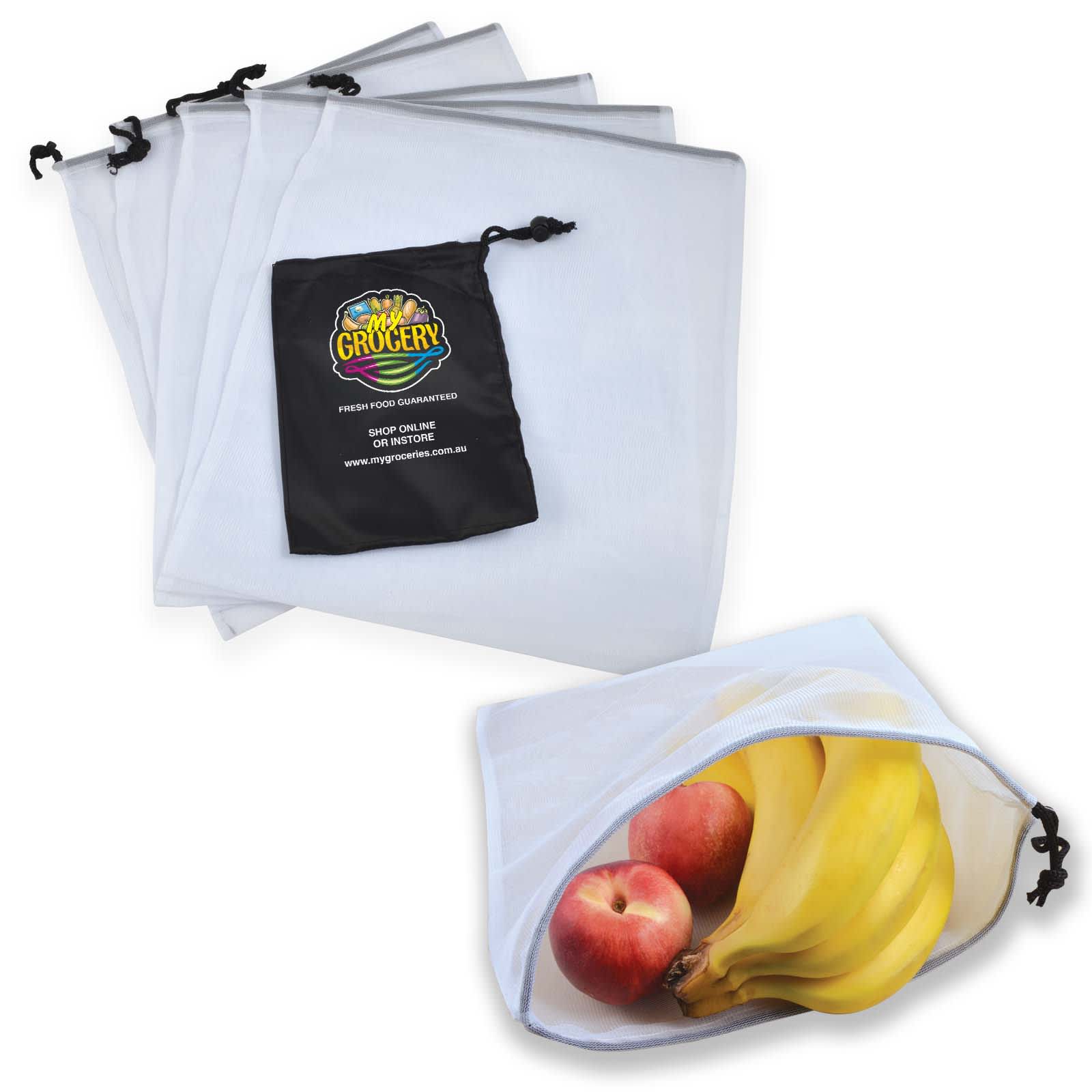 Harvest Produce Bags in Pouch
5 mesh drawstring bags in a drawstring polyester pouch. Extra large bags measure 320mmL x 360mmH. Great for a zero waste lifestyle as cuts down on single use plastic consumption. Perfect for fruit, vegetables, herbs and bulk goods. Suitable for rinsing your produce in the bag and keeping in the fridge. Air flows through the mesh weave allowing produce to breath and stay fresh longer. Multifunctional as can be used as transparent storage for travel and household items.
Eco Credentials: Reusable, sustainable, and printed using renewable energy.
Colours:
Black, White