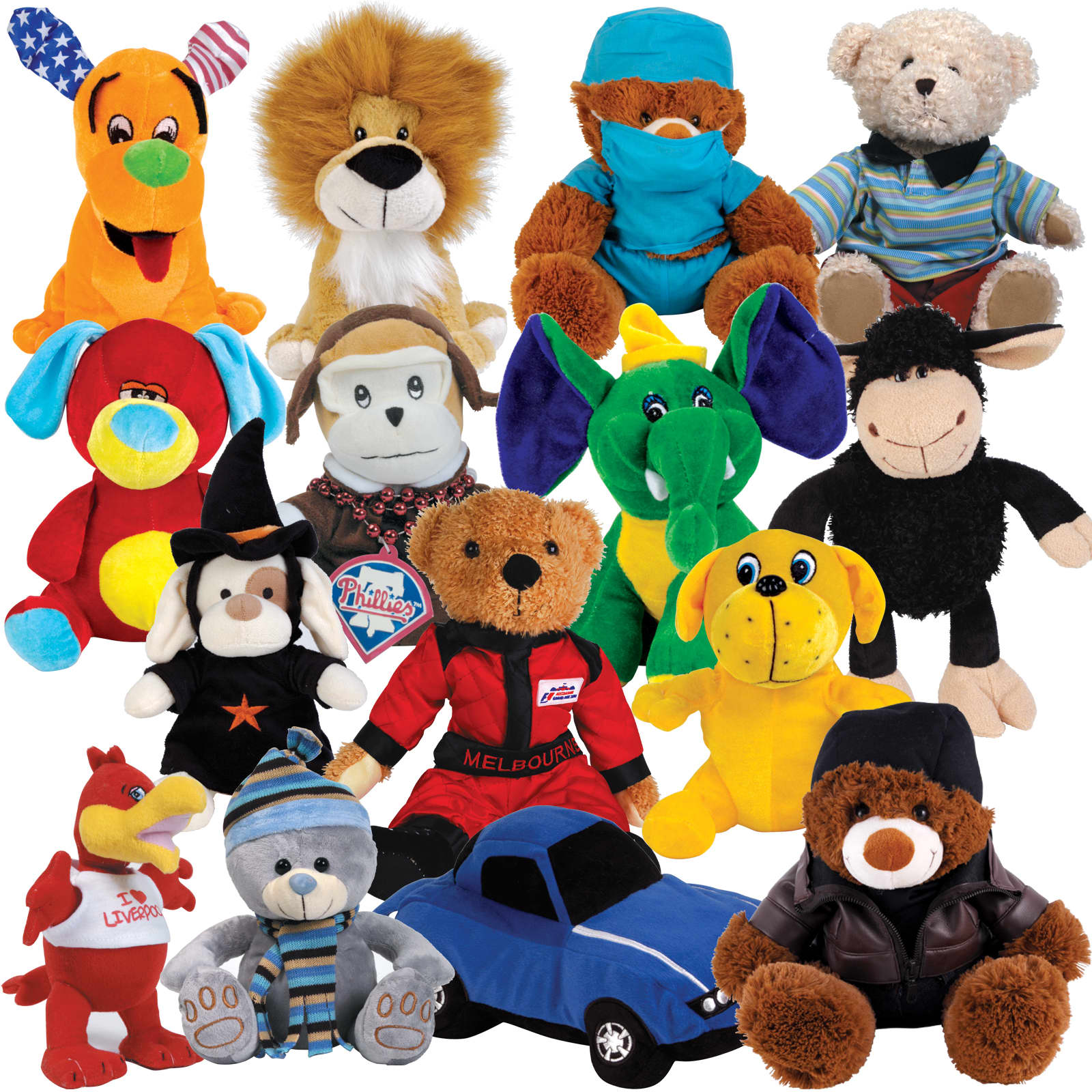 Custom Design Plush Characters
Step by Step process to design custom plush:
Step 1 – Gather your Ideas
Size of items in cm's (at the longest side – so a human would be head to toe, and a snake would be nose to tail.) Approximate quantity minimum for custom order is 1000 units, smaller items 2000 units. The bulk, or volume of the toy (skinny, medium, round, fat.) Please submit photos, sketches, figurines if available. We can embroider feet and front panels, create clothing shirts, shorts, jackets, headwear, make colour contrast scarves and add badges.
Step 2 – Get a Quotation
Based on your input our design team will discuss materials and colour options, then provide a quotation.
Step 3 – Order a Prototype
On order go ahead we will create a prototype that will be very close to your idea. Your product will truly be one of a kind. An initial non-refundable deposit may be required, which entitles you to one prototype, further prototype changes will be shown in a photo edit. If you require additional prototypes, additional charges may apply. Initial prototype deposit will be credited to your final invoice after goods are despatched.
Step 4 – Approve the Prototype
Assuming there are no changes to your prototype, production will commence. If necessary we can make changes to your prototype with a computer photo edit. We can show you a side by side photo of how your prototype looked, and how your changes will be reflected in a final product.
Step 5 – Production
We work hard to deliver your product on time and on budget. We will disclose all costs in stages #2 and #3.
Step 6 – Delivery
Total delivery time including 1 prototype is at least 12-16 weeks (negotiable).